Web Design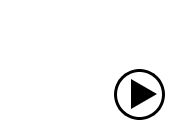 Web Design gets you noticed!
You only have one chance to dazzle visitors, having stunning Web design is extremely important in converting potential customers into new customers that grow your business and boost sales.
World View Design will create the ultimate custom design for your business or organization with modern state-of-the-art designs and functionality that will set you apart from other businesses.
If you have a special vision of what your website should look like, we can create that one-of-a-kind design that's as beautiful as your brand.
We meticulously pay attention to every little detail of your design to make it absolutely perfect and unique. Whether it's a custom e-commerce template design or a custom Web site design, you'll be dazzled with the result.
© 2001- WVD. All Rights Reserved.